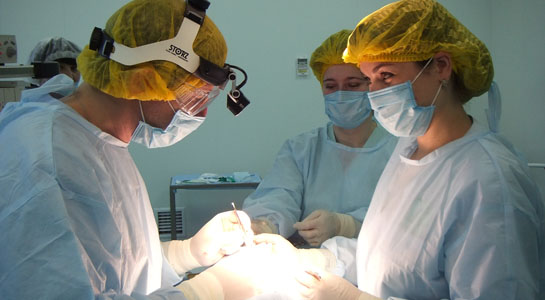 The plastic surgery department in Universal clinic "Oberig" is presented by a wide range of operations of esthetic and reconstructive surgery.
Today the most popular plastic surgeries in Ukraine are:
Abdominoplasty — a tightening of the lower part of a stomach.
Blepharoplasty — a tightening of the lower and upper eyelids.
Mammoplasty

Augmentation mammoplasty (or «breast augmentation») — the most modern implants of mammary glands which steal up strictly individually are used.
Reducing mammoplasty(or «breast decrease») — including a method of a vertical seam.

Mastopexy (or a breast tightening) — is referred on change of a form and appearance of a breast, without changing the volume. During operation excesses of a skin are removed, the glandular tissue isn't removed.
Facelift (or a face lifting) — surgical correction of age changes of the person and a neck
Liposuction — excision of fatty deposits in various sites of a body.
Cheiloplasty — surgical methods of constant augmentation of lips.
Rhinoplasty — change of noseform and proportions.
Otoplasty — change of a form and proportions of ears.