Bolgova Inga
highest category
Radiologist, a specialist in MRI
29 years medical experience
i.bolgova @ oberigclinic.com

Services: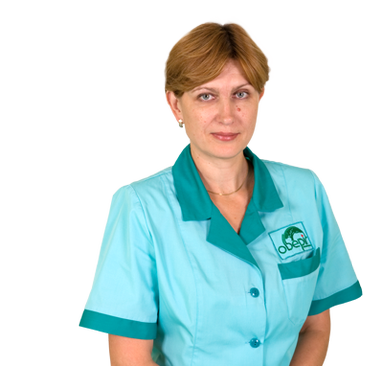 Services
I went to the First Moscow Medical Institute. Sechenov, who graduated in 1986. Throughout the training to do research, and even received a medal for the best scientific student work and take part in international student conference in Prague. Trained and passed courses of thematic improvement in the leading European clinics, in particular, magnetic resonance imaging in the diagnosis of diseases of the brain and neck (Leipzig, Germany), pelvic (Vilnius, Lithuania), abdominal (Brussels, Belgium) musculoskeletal system (Zurich, Switzerland).
Began her professional career in Kiev Fellow of the Institute of Radiology and Oncology, where she had the opportunity to learn from distinguished individuals who believe their teachers. Then, during the eight years she worked as head of the department of radiology clinics Desnianskyi Central District, and in 2000 he went to work in the City Consultative Diagnostic Center. Work in the Diagnostic Center gave me the opportunity to learn the latest diagnostic technology, visit professional conferences, internships, including several times abroad.
Among the areas of my work in the diagnostic center was: general X-Ray, CT and magnetic resonance imaging, mammography. Due to the fact that modern diagnostic equipment, unfortunately, is rapidly becoming obsolete, and technology are advancing rapidly, looking for an opportunity to work on modern equipment. This gave me the opportunity to Universal Clinic "Oberig" where I work since 2008.
Besides the work I love to travel, learn new things - the country, places, people. I love music, literature, theater. First of all, I appreciate in people honesty and sincerity. My life motto that I try to practice every day - to apply to another as desired to treat you