Kondrashevskaya Elena
Physician diagnosis of functional 18 years medical experience o.kondrashevska @ oberigclinic.com
Services: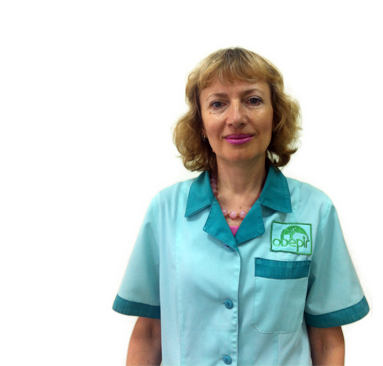 I Graduated National medical university them. Bogomoltsa in 1997 year, the specialty lechebnoe case. Immediately after ynternaturы ponyala, that I am interested in medicine and graduated from specialization Therefore, in the diagnosis of functional at the Kiev Academy medytsynskoy posledyplomnoho education to them. PLShupik. C 2004, the number of passed tematycheskyh usovershenstvovanyy for the following areas: echocardiography in cardiac failure, sutochnыy Monitoring ECG. In 2010 year, graduated from specialization in Cardiology.
I really was fortunate to begin his career with praktycheskuyu offices of functional diagnostics in the Kiev military chief hospytalya, where I worked as doctors with better diagnosis of functional, kotorыe rukovodstvovalys kompleksnыm approach to the diagnosis of disease, berya vo attention obъektyvnыe indicators and klynycheskuyu picture of the patient. In 2011 year, Graduated School dopplerografii: Complex Ultrasound in tserebroanhyolohyy. It has been repeatedly participant nasыschennыh experience sell-frantsuzskyh Virtually semynarov by echocardiography and vascular pathology, under the leadership of experts from hospytalya them. J. Pampydu (Paris).
In perfection authorities diagnostically methods of research cardiovascular system: эlektrokardyohrafyya; Samples with dose of Physical nahruzkoy, definition EXTERNAL respiratory function; sutochnыy Monitoring ECG and arterial pressure echocardiography.