Alexander Lysenko
Highest category Radiologist 29 years medical experience o.lysenko @ oberigclinic.com
Services: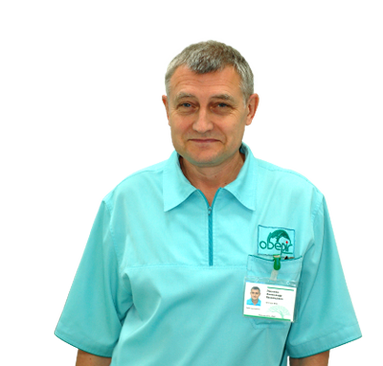 Services
With joy and a great desire to get a medical degree at the National Medical University. AA Bogomolets which I graduated in 1984. Almost immediately after graduation decided to devote their working lives diagnostic specialties - radiology, I put this much effort and have never regretted the path that is selected, so work brings enormous pleasure.
He started his professional career in Kiev (1986) Fellow of the Institute of Radiology and Oncology, where lucky enough to work in a team of dedicated professionals, lovely people, good friends. After a few years in Kiev opened City consultative-diagnostic center equipped with sophisticated, modern facilities, where there was an opportunity to introduce new diagnostic technologies. I was invited to go to the post of radiologist, where I worked until 1988. The desire to grow professionally led me to the Military Medical Department of the Security Service of Ukraine, where I worked as Head of Radiology Department of Diagnostic center until 2010 and was not only professional, but also a tremendous experience. Despite the intense rhythm of work, had the opportunity to attend specialized conferences, held internships, including several times abroad. Among the areas of X-ray diagnosis was a total, computed tomography, mammography.
In 1999 and 2004, a thematic improvement on computed tomography. In 1998 - the primary school on magnetic resonance imaging (Prague, Czech Republic). In 2000 - the thematic advanced courses on digital radiology (Graz, Austria). My credo always helps me through life. Willing to share it: a dream come true, if you put a lot of effort and very believe that these efforts are not in vain. Dreaming is good for health, I'm sure this is 100%!