Yakovenko Elena
radiologist, a specialist on MSCT 26 years of Medical experience e.yakovenko @ oberigclinic.com
Services: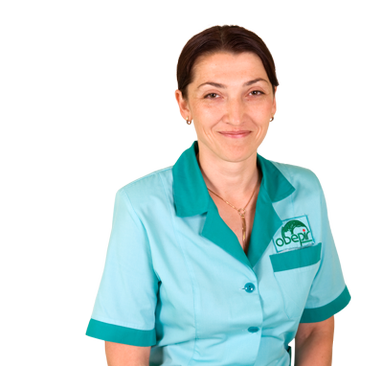 Services
In 1994, I graduated from Vinnitsa Medical Institute. Pirogov. Internship in radiology graduated from the Dnipropetrovsk State Medical Academy, in 1996, passed specialization in radiology at the
Department of Radiology at the Kiev Medical Academy of Postgraduate Education. PLShupyk. In 2000, the case was an improvement over CT in 2004 - on magnetic resonance imaging. My education and experience suggests that I speak in full by conventional X-ray, computed and magnetic resonance imaging.
From 1996 she worked as a radiologist Radiology department at the Kyiv city advisory diagnostic center. Passed a series of internships abroad for MSCT angiography in the diagnosis of cardiovascular disease (Austria, 2003, Institute of Cardiology. Myasnikov, Moscow, Russia, 2007).
I have considerable experience in the diagnosis of disease-MDCT of the abdomen. Mastered and implemented the MDCT of the abdomen and pelvis with a virtual colonoscopy, MSCT-coronary angiography.
Author of five published scientific papers. Member of numerous scientific and practical domestic and international conferences.