Yakovenko Vladislav
MD
Head Endoscopy Surgery
25 years of Medical experience
v.yakovenko@oberigclinic.com

Services: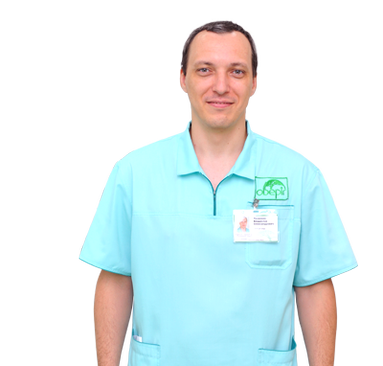 Medical service first studied at the Odessa State Medical University, and then in the Ukrainian Military Medical Academy in the field of "surgery", "endoscopy", "ultrasound diagnosis." Over time, was on probation at the University Kitazato (Sagamihara city, Tokyo) on modern technologies of endoscopic diagnosis and treatment. At present, I am an active member of the European Association of endoscopy of the gastrointestinal tract, the international community endoscopic ultrasound, Russian Gastroenterological Association, Russian Association of Community and endoscopic medical endoscopists Ukraine.
Since 2009, active speaker at Russian Congress of Endoscopic (Moscow, St. Petersburg), the International Endoscopy Symposium (Dusseldorf). In 2011, a report prepared for the 2nd International Symposium on complications in endoscopy (Hannover). In the same year, was training in advanced endoscopic techniques in the European Gastroenterology Week (Stockholm).
Since 2002, worked as a senior surgeon, chief of operational and separate dressing department of Dnepropetrovsk airmobile brigade. Since 2004 he worked as a endoscopist, physician ultrasound in the Main Military Clinical Hospital of the Ministry of Defense of Ukraine (Kiev). Now heading Endoscopy Surgery Universal Clinic "Oberig" which is leading in Ukraine in gastrointestinal endoscopy and minimally invasive endoscopic surgery.
The scope of my professional interests include endoscopic diagnosis of early gastric cancer, endoscopic ultrasound. I own unique methods of endoscopic diagnosis, in particular research method in the narrow-band spectrum (NBI), high-magnification endoscopy, endoscopic ultrasonography (ESG), fine-needle aspiration biopsy (TAPB) under the control of ESG.